2018 Golf Day - June 3
It is happening again! The Cynics' Golf Day is scheduled for Sunday, 3 June 2018 at Marrickville Golf Club. This day will be an opportunity for all four grades to socialise outside of training.
Players, Members, Alumni and Guests are all invited!
12pm, Sunday 3 June 2018
The tournament will be held at MARRICKVILLE GOLF CLUB which is spitting distance to our favourite brewery and sponsor, YOUNG HENRYS where we aim to land after the 9th hole.
The tournament will be Ambrose format, allowing for all golfing abilities. Plus it's an opportunity for generations of Cynics to socialise and trade old war stories.
9 holes will cost $20. Clubs and a pull buggy can be hired for $15 but you might be able to share if you ask your teammates nicely. Playing Ambrose format will keep the round moving pretty quickly, as there won't be much time spent in the sand, rough or drink.
Please click here to Register.
Following the event, we will migrate to our sponsor, YOUNG HENRYS, in Newtown.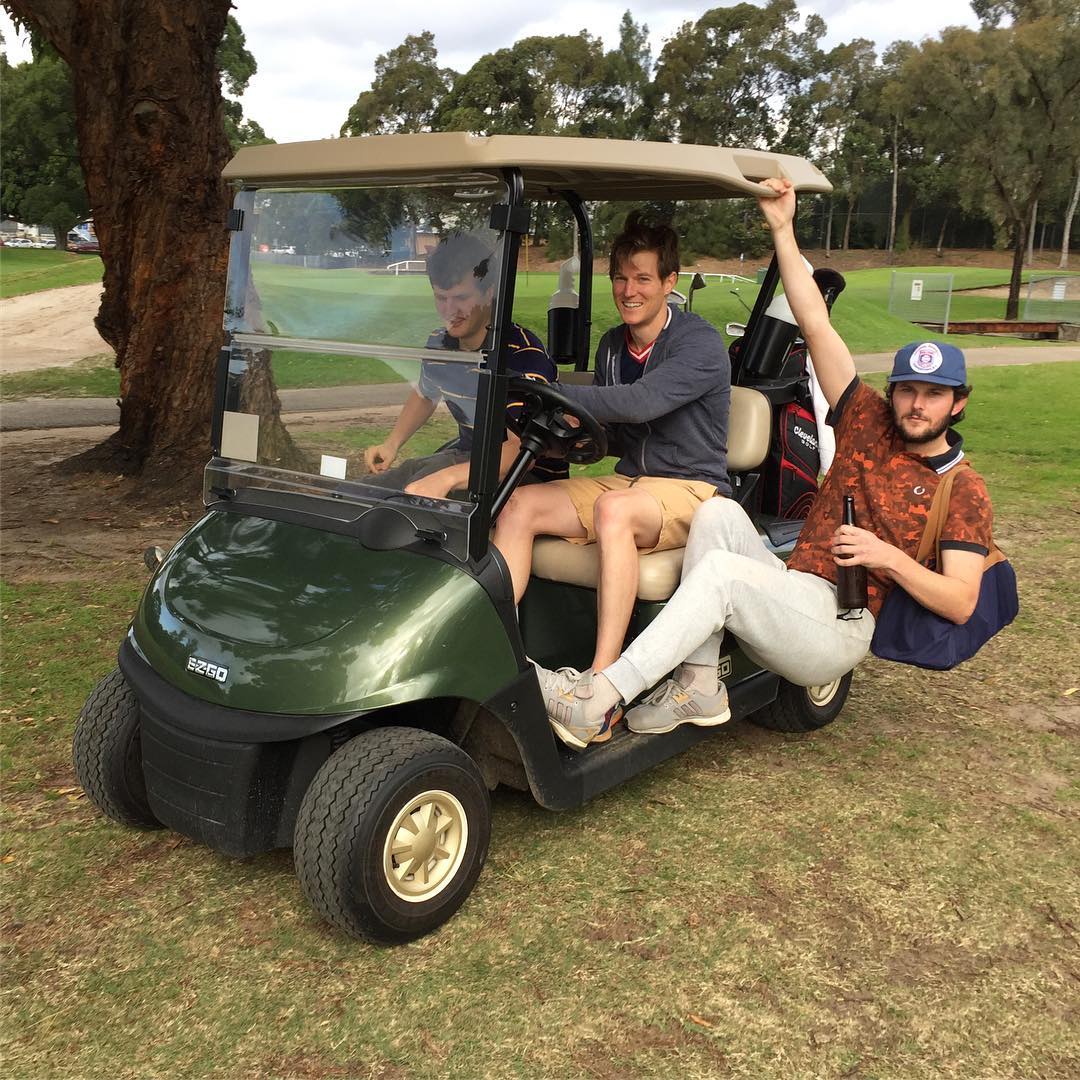 Additional rules to note for the day:
– 5 second rule for the first hole; If you hit a ball off the tee and can run and get it and put it back on the tee within 5 seconds you get a re-do. No sympathy for the rest of the round.
– Every player gets one mulligan at some point on the course. The mulligan will cost you a $5 donation. Money going to the clubs' scholarship fund.
– There will be a longest drive and closest to the pin competition at some point on the course.
– Hole 7 is the heckle hole. All etiquette goes out the window. Say and do whatever you want to put others off.
QUICK HITS
Alumni Day - Saturday 7 July 2018
We invite all Alumni to be special guests for the day at our home ground at Petersham Oval. More details to follow.
 
Presentation Dinner - Saturday 1 September 2018
Celebrate the season in style at our end of season presentation dinner, to be held on campus at The Grandstand, Oval 1, The University of Sydney
 
Hong Kong International Baseball Open (HKIBO) - Mid December 2018
The Cynics are chomping to go one better and pick up the gold medal this year. Stay tuned for all the latest updates!
 
Check out the our Gallery and 'About Us' pages on our website; featuring photos from the past ten years, the SUBC Team of the Century, Blues and Golds and soon-to-be-added Club history.
If you're able to contribute to the archives with historical photos, anecdotes or artefacts please reply to this email.